The Energy Price Cap Is Going Down
In an announcement that is going to be welcomed by almost everyone is the UK, the energy regulator Ofgem announced on the 25th May 2023 that from July 1st 2023 the energy price cap will be falling by 17%. In practical terms, that means that for every £100 you're currently spending on energy, you should only be paying £83 from July.
What Is The Energy Price Cap?
The Energy Price Cap is something that was introduced back in 2019 by the industry regulator Ofgem to make sure that people on variable rate tariffs weren't getting ripped off. It limits the amount you can pay per unit of energy you use, whether that is gas or electricity, and it limits the maximum standing charge you can pay for each per day as well.
The energy price cap is set based largely on wholesale energy prices – which are the prices energy companies pay.
What Is The Energy Price Guarantee?
The Energy Price Guarantee is a scheme put in place by the UK government to limit the amount that the people of the UK were spending on their energy bills.
Essentially the UK government has been subsidising energy prices in the UK whilst wholesale prices have been high and the Price Cap has been high, in order to ensure that no home in the UK pays above a certain amount per year for energy. From July 1st 2023 the Energy Price Guarantee will be £3000 per year.
What Does That Mean for You?
The reason that the Energy Price Cap has fallen by 37% but bills will only be falling by 17% is because the price cap has been so high in the last 12 months that even though it is falling so dramatically, it actually only drops 17% below the Energy Price Guarantee amount we mentioned earlier.
The good news is that for a typical use household you should expect to pay around £2,074 a year for your energy, which is down significantly from the £3,280 it currently sits at.
So far, so good right? Unfortunately, the reduction in the price cap comes with a word of caution. The UK government had been providing every household with a £67 payment each month to help subsidise energy bills. This ended in March 2023. So, even though from July the price you are paying for energy will go down, your energy bills themselves could stay the same, or at least very similar, to what they have been in recent months. Especially when the government support ending is also factored in.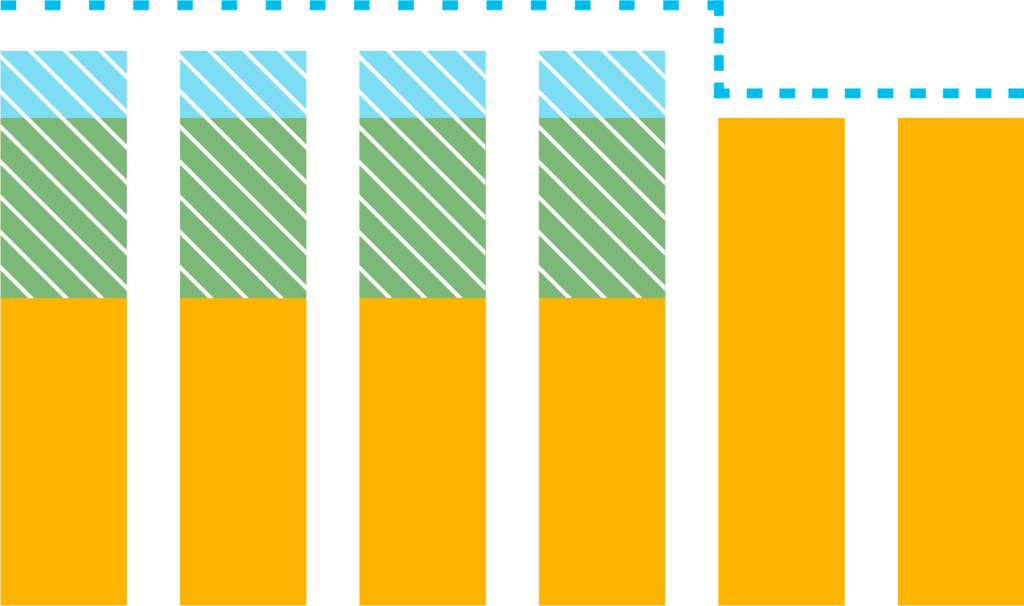 A Final Thought
Even though the practical impact of the Energy Price Cap being reduced isn't going to be quite as big as we would hope, there is starting to be light at the end of this current energy tunnel.
The Energy Price Cap set by Ofgem has dropped significantly, but the governments Energy Price Guarantee is still in place too.
This means that even if there is another unseen disaster with the energy market that affects prices they still won't be able to skyrocket, they can only hit the Price Guarantee, which would keep them at £3000 per year as a maximum.
On top of that it appears that energy prices are starting to stabilise, with industry analysts Cornwall Insight predicting that there should be another drop in prices again in October still to come.
However, as the last few years have shown us, no one can really predict with any certainty the wholesale price of what you could expect to be paying for your energy. Wholesale prices are pretty much beyond anyone's control. No one saw the pandemic coming, no one saw the war in Ukraine coming, the chances are that if there is a detrimental weather event that affects gas or oil storage somewhere else in the world – no one will see that coming either.
Because wholesale prices truly are in flux like they've never been, now is the best time to try to get ahead of the next potential spike by looking into protecting your energy security through something like solar panels. If you install solar panels then the energy they generate will always be yours, and maybe even more importantly, once they're installed – the energy they produce is free for you to use!